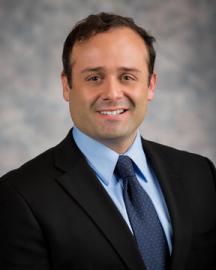 Specialty:
Pain Management
Back
Neck
Address:
North Texas Orthopedics
2535 Ira E. Woods Ave
Grapevine, TX 76051
and
4501 Heritage Trace Parkway, Suite 101
Fort Worth, TX 76244
Dr. Llanos joined North Texas Orthopedics & Spine Center in 2012. He is originally from New Orleans, Louisiana. He graduated from Spring Hill College in Mobile, Alabama with a bachelor of science degree in biology. He also received a master of public health degree from Tulane University School of Public Health and tropical medicine in New Orleans, Louisiana, and later worked as an epidemiologist for the Department of Health and Human Services in Houston, Texas.
In 2006, he received his doctor of osteopathic medicine degree from Nova Southeastern University College of Osteopathic Medicine in Fort Lauderdale, Florida. He completed traditional osteopathic rotating internship at Advocate Illinois Masonic Medical Center in Chicago, Illinois.
In 2010, he completed his residency training in physical medicine and rehabilitation at University of Texas Southwestern Medical Center in Dallas, Texas. During residency, he served as a chief resident and received the Areti Award for Altruism and Senior of the Year Award. After his residency training, he completed a fellowship in spine and sports at Buffalo Spine and Sports Institute in Williamsville, New York.
Dr. Llanos is board-certified in physical medicine and rehabilitation. His main interests include musculoskeletal medicine, fluoroscopically guided spinal injections, and electrodiagnostics.